Water Damage Angleton
Floodwater, an appliance malfunction or pipe burst can be an alarming situation, but the water damage Angleton professionals with 911 Restoration Coastal Counties are available 24/7/365 to provide homeowners with immediate assistance.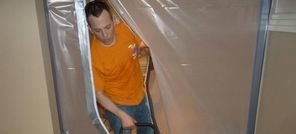 You will never have to wait for answers when you call our water damage Angleton and mold removal Angleton specialists. A licensed, bonded and insured technician will be dispatched to arrive within 45 minutes of your call.
Upon arrival, your dedicated water damage Angleton will conduct a free home inspection and determine a repair cost and plan.
Each of our IICRC certified technicians are trained to handle any water related disaster, including:
Appliance malfunctions
Floodwater
Pipe bursts
Fire sprinkler malfunction
Leaky roof/ceiling
It is important to implement repairs for a water leak as soon as it is discovered. Prolonging a water leak any longer than a 24 hour period will run the risk of mold infestation.
Call our water damage Angleton professionals for a free home inspection and answers to all of your water and mold concerns.
Excess Water May Cause Mold In Your Home
Water and moisture can find comfort in your homes wall cavities after a rainstorm or even after a shower. Trapped moisture in dark, humid areas will enable mold to produce spores.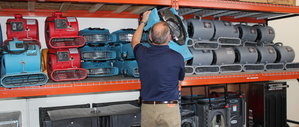 When you work with our mold removal Angleton, you start to learn what to look for in detecting a water leak and more importantly, you learn ways to minimize future damage.
Many homeowners put off a repair for weeks, but when it comes to water damage, immediate attention is necessary for preventing structural damage and in avoiding health hazards.
Mold thrives in water, humidity, and darkness and within 48 hours you can have visible or hidden mold. The mold removal Angleton have remediated homes that had a musty, damp odor with no visible indication of mold.
If you suspect your home has experienced past water damage or you may be facing the threat of mold infestation, call our mold removal Angleton experts. We provide long-term repair solutions and address all of your concerns.
Your Fresh Start is one call away. Call the water damage Angleton and mold removal Angleton specialists today.
You Can Trust our Mold Removal Team to Take Care of you A-Z
Every water damage story ends with mold. It is best to contact our water damage Angleton and mold removal Angleton experts to extract water, implement drying techniques and remediate mold infested areas, immediately.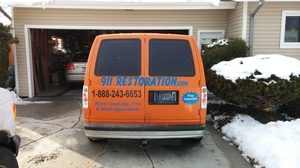 Our experienced project managers and certified technicians are there for you through the entire restoration process. We can even start your insurance claim for you, so your focus can be on you and the safety of your family.
We are the road to a restored home and a Fresh Start. Call the water damage Angleton and mold removal Angleton experts with 911 Restoration of Coastal Counties, today!