Water Damage Restoration in Coastal Counties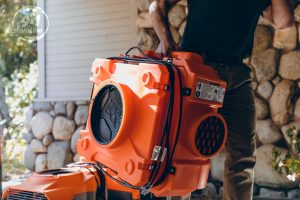 Water damage restoration repairs are important jobs executed by 911 Restoration of Coastal Counties. As a leader in the restoration industry you can rely on our team 24/7/365 to provide immediate assistance and schedule a same day appointment to address all of your water damage concerns and needs.
We know how to reduce the adverse effects of a waster damage and that is by sending an IICRC certified technician within 45 minutes of your initial call to conduct a free water damage inspection and offer you every solution possible to meet you needs and restore you home.
With over 35 years of experience we have the expertise to implement the quickest and most efficient ways, using the latest technology, to make your house a home again after disaster strikes.
Flood and leak prevention tips from the pros
The team at 911 Restoration truly care about the well-being and safety of their local community so he offers simple ideas to prevent your home from potential water damage disasters:
Regularly check your sink cupboard any damaged piping and tighten or change as needed
Get dip trays for your washing machine and/or sinks, as dipping trays will catch any excess water
Check your gutters for any holes to prevent leakage and clean the leaves at least twice a year
The potential danger of water damage is that it can lead to mold growth requiring additional repairs including mold remediation services. When you decide to work with our water damage Galveston team you get peace of mind and experts using the safest advanced equipment and eco-friendly products ensuring a fast and safe water removal process.
Whether your bathroom has become occupied with water, or you kitchen sink have a pipe burst, call our water damage restoration team in Galveston and speak to a project manager today. By fixing your water damage you will prevent needing a mold remediation team.
We ensure your homeowner's insurance policy grants you the most coverage. That's why we offer to handle your claim submission for you from start to finish.
Our team will protect your home and its valuable contents, while restoring it better than its original condition. So it should be vital for you to call us at 911 Restoration of Coastal Counties when your home needs a reliable and compassionate water damage and mold remediation expert.
Disasters into blessings
If your home has not been inspected on an annual basis it becomes susceptible to damages during rain, floods and potential pipe bursts. For example, if your roof is not inspected for holes and clogged gutters, water can leak through your roof after a heavy storm, causing damage to your attic,causing mold growth.
Once you are faced with the aftermath of the water damage, calling 911 Restoration of Coastal Counties is the best way to calm a disaster. Our licensed, bonded and insured technicians use the most efficient water extraction process and advanced drying techniques to eliminate any possibility of mold growth.
Allow our water damage Galveston team to bring safety and comfort back into your home, and turn the negative experience into a positive one by restoring your home better than its original condition.
Call the water damage restoration experts in Galveston with 911 Restoration of Coastal Counties today!
Serving the communities of Alvin, Angleton, Brazoria, Clute, Freeport, Fresno, League city and surrounding areas.