Added Commercial Water Damage Restoration in Coastal Counties
It doesn't matter how much damage a flood or a leak has done to your building, you can call the commercial property damage agents at 911 Restoration of Coastal Counties and we will get started right away with same day services using the most advanced gear in the industry.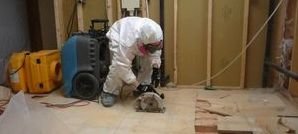 You can call our crew virtually any time you experience an issue with water in your building or warehouse, and you can be sure that we will pick up.
Our staff members are available 24/7/365, where we have dispatch agents standing by ready to get our pros to your building within 45 minutes.
Our specialists are licensed, bonded and insured to take care of the following causes of commercial property damage and will work with IICRC certified technicians to provide services that include:
Water extraction and drying
Fungi and mold infestation decontamination
Mold spore testing services
Toilet overflow sanitization
Overall comprehensive disaster restoration
Remediation of water damage
So, call our commercial property damage Coastal Counties professionals today and we will do whatever it takes to get you on the road to a fresh start.
We Can Keep You Protected Against Sewage Water Overflows
Sanitary sewage is created by the use of toilets, sinks, drains and other building water uses. This type of water contains a high level of toxins and contaminants, such as human waste, and it can pose a significant risk to those who come into contact with it.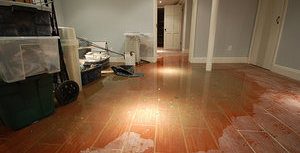 Our pros are trained to remediate all sewer related situations and have the proper equipment to conduct a safe mitigation.
Our techs will get your building dry, clean and sanitized, making sure to leave no trace of black water behind.
Once the sewage is removed from the premises, our pros will repair any water damage that was created by the sewage backup. Call our operation today and you can rest easy knowing that you have the most competent workers on the job.
No Matter How Severe The Water Damage, We Will Take Care Of You
Our commercial property damage Coastal Counties workers treat every customer with the utmost respect.
We understand how overwhelming it can be when your building is submerged in floodwater, and our techs are here to make things as easy as possible.
It is important to be as accessible as possible, so our staff can answer any questions and reduce any concerns you may have about the building restoration process.
If you are worried about payment, then our team will reassure you that we work with all insurance company. Our members will even help you with your insurance policy, filing your claim for you if need be.
Call our commercial property damage crew at 911 Restoration of Coastal Counties when you need affordable flood damage services and we will get you the fresh start you deserve.