Water Damage Brazoria
A water leak in your home can cause structural damage and mold issues. If you find your washing machine has malfunctioned or you have floodwater in your home, call the water damage Brazoria experts at 911 Restoration of Coastal Counties.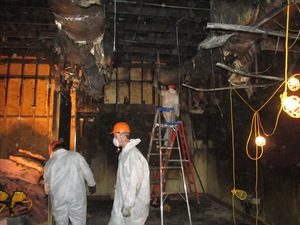 With a dedicated team of technicians and staff, we are available to assist you 24/7/365, no matter what time you call. An IICRC certified water damage Brazoria expert will be on his to assist you within 45 minutes of your call.
Each of our licensed, bonded and insured water damage Brazoria and mold removal Brazoria technicians have the training and experience to handle:
Pipe burst
Appliance malfunctions
Floodwater
Sewage backup cleanup
Fire damage
Mold remediation
If you find your home facing the threat of a water damage or mold infestation, call our water damage Brazoria and mold removal Brazoria experts.
Mold Removal Done by the Experts
Our water damage and mold removal Brazoria experts know how important it is to extract water and dispose of mold as soon as it is discovered. This is why they arrive geared with state of the art equipment and protective gear, to get to work as soon as possible.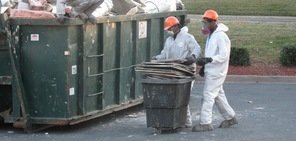 Bacteria and fungus will consume a pool of stagnant water in less than 24 hours and you will run the risk of mold infestation.
Once mold has found its way in your home, it can be challenging to get rid of it without the assistance and knowledge of our mold removal Brazoria expert.
Mold can spread spores through the air once they find their comfortable nook in a dark and humid area in your home. Mold can hide in ceilings, wall cavities and even under wood floors. Our water damage Brazoria and mold removal Brazoria experts use infrared cameras to detect any hidden water or moisture in nonvisible areas.
Don't let your home of or office deteriorate due to water or mold. Call our water damage Brazoria and mold removal Brazoria experts for a free home inspection and comprehensive repair plan.
Let Our Water Damage and Mold Removal Team Help You
Our staff and water damage technicians care about the safety and well-being of our customers and their families. We will go the extra mile to ensure you have peace of mind that your home will be restored even better than its original condition.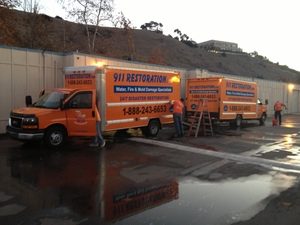 Your assigned project manager will even offer to get your insurance claim started so you don't have to worry about chasing down insurance agents and adjusters.
We are the experts that will remediate your home and give you your Fresh Start!
Call the water damage Brazoria and mold removal Experts with 911 Restoration of Galveston.