Water Damage in Coastal Counties
Weather Alert: If you are experiencing storm damage from tornadoes or severe weather, call us today for emergency assistance! 
911 Restoration of Coastal Counties
911 Restoration of Coastal Counties deliver the Fresh Start Attitude through any mold, sewage, fire, or water damage job that looms their local neighbors homes or businesses. When you call our branch you can expect a level of professionalism and compassion you will not receive anywhere else.
At 911 Restoration of Coastal Counties, we offer a Fresh Start with our comprehensive selection of property damage restoration services, including but not limited to:
Whether you're a Coastal Counties homeowner or business owner, 911 Restoration of Coastal Counties is your Fresh Start! We'll communicate with you throughout the entire process, help answer questions related to insurance, and restore your property to its pre-damaged condition. One of our IICRC-certified teams is dispatched within 45 minutes of your call! Contact us today, and one of our friendly representatives will assist you in finding the nearest Coastal Counties location.
Service area map
Our staff knows first hand that emergencies can happen at any time and they can be scary. This is why we are:
Available 24/7/365 to take your call right away
Offer you peace of mind with solutions
Schedule an IICRC certified technician the same day of your call
Arrive within 45 minutes or less
Offer every homeowner a free visual water or mold inspection
Our main focus is addressing your concerns and restoring your home to make it comfortable and safer than its original conditions. We will not leave until you have been offered every affordable repair solution that makes sense for your home or your business.
The safety of our neighbors and community are our number one priority. We may not be able to control weather or pipe bursts but we are able to control the outcome of the situation no matter what time you call.
Don't hesitate because of timing or at the thought of having to deal with your insurance company. We handle your claim submission for you from start to finish.
So all you have to do is call 911 Restoration of Coastal Counties at the sight of a disaster, and we will be there for you readily equipped to face any adversity at anytime.
Dan Gold
"I own a property in the Galvetson area that got flooded. I had valuable items at the property and was looking for a company that would be able to come as fast as possible in order to save everything and mitigate it."
Water Damage Restoration in Coastal Counties
If your home or office space is unprepared and not maintained on an annual basis, water can linger and hide. This can cause major structural repercussions that can be costly, especially after a storm system. Once there is water damage in Coastal Counties, water will occupy itself in spaces that are obvious and visible, but also in hidden and less obvious areas as well.
After a major flood or water leak from a ruptured hose, water damage repairs are more than necessary to keep your home safe for you and your family.
Our team are focused on addressing each customers concerns and questions first. Any water damage inside your home or office requires the water damage Galveston team to utilize their expertise and advanced equipment to execute your repairs, restore your home and salvage your belongings.
Contact our water damage restoration Galveston team to take care of any water damage repair your home needs.
Mold Removal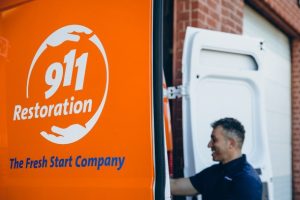 Mold plants itself the instant damage occurs. Sometimes you may not see the discoloration of a wall or sense a funky, un-natural odor upon moving into a new home. In order for mold to manifest, it takes time, dark spaces, moisture, humidity and ventilation to grow.
Prolonged water damage repairs causes mold infestation that will eventually need mold removal and remediation services. Our licensed, insured, and bonded mold removal Galveston experts will be there for you at the sight of any fungal growth.
We decontaminate every area that is affected using eco-friendly solutions clean and sanitize the affected areas without causing structural damage, while restoring your home better than its original conditions.
If you sense mold in your home, call the mold removal Galveston team to provide a clear depiction and level of damage your home is facing.
Call the mold remediation experts to detect and resolve your mold problems for you today!
Fire Damage Restoration
Fires and smoke can be caused by an array of events. If you see flames or a potential for fire, don't worry! Immediately call our fire damage Galveston specialists to properly extinguish the fire.
Our fire experts use industry standard extinguishers, vacuums and blowers to remove any traces of ash or soot lingering in the walls and vents of your home.
Once you decide to call 911 Restoration Galveston our fire pros inspect, document and renovate the affected area. The fire damage Galveston team main priorities but their initial property upon the property and damage inspection is to salvage all valuable contents, including furniture, flooring and personal belongings.
You can count on the fire damage restoration Galveston team to not only restore your home but to give you the Fresh Start you need to put your troubles behind you.
Disaster Restoration
Whether may not be predictable but there are indications that allow you to prepare your home, safety and plan of action. However, sometimes pre-planning and even maintaining your home may not be sufficient enough.
Disasters cause more than water damage in Coastal Counties. These damages can potentially include electrical fires, sewage spills, and issues that may spread within the vents of your home.
Without the proper tools and equipment we would not have the ability to put out smoke and neutralize odors. When you call 911 Restoration Galveston, our 24/7/365 disaster restoration team works hard to ensure every stage of the disaster restoration process has been documented, reported and approved for repairs by your insurance company.
Your local 911 Restoration of Coastal Counties project manager will not only schedule your technician appointment but will handle all insurance claims.
If your home or office is facing the effects of catastrophe aftermath, don't prolong your repairs. Call our disaster restoration Galveston team for water damage restoration in Coastal Counties.
Sewage Backup Cleanup
Don't let the sanctuary of your home or office space bear the long-term repercussions of sewage backup.  Many homes and businesses experience a toilet overflow or clog in the water line.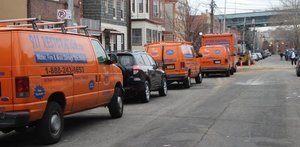 Sewage backup results in black contaminated water that will infect your area with bacteria and spores. You can rest assured that the sewage will be cleaned, removed and your home will be restored better than its original condition. 911 Restoration's IICRC-certified technicians are ready to face any disaster, any size and any time. As a reliable leader in the home restoration industry, our technicians have the skills and expertise to handle any situation.
We hope that you don't encounter a disaster in your home. However, if your home is facing a water damage, sewage backup, mold growth, flood, storm or fire damage call 911 Restoration of Coastal Counties. The sewage backup cleanup Galveston team will provide the necessary repairs and give you a fresh start.
Call 911 Restoration of Coastal Counties today!
Serving the communities of Alvin, Angleton, Brazoria, Clute, Freeport, Fresno, League city and surrounding areas.