Water Damage League City
Water damage usually comes from two sources, bad weather and bad plumbing, but regardless of the source it needs to be addressed quickly by certified professionals who know what they're doing before complications like mold occur and that is why our water damage League City team at 911 Restoration Coastal Counties responds to all calls within 45 minutes.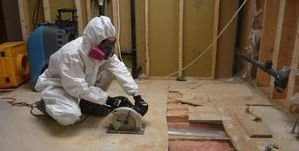 Other common problems our trained experts can address and eliminate fast include:
Pipe bursts
Toilet overflow
Mold infestation
Plumbing failure
Washer hose breaks
Flooded rooms
Ceiling leaks
We're available 24/7/365 to take your call and will completely eradicate all signs of water damage and moisture the same day you call us.
Even if you're not currently in the market for high-quality water damage restoration service, give our water damage League City team a call today and we'll give you a free inspection to check for often-overlooked problems like cracked pipes and ceiling leaks!
Water Damage Restorations From Ceiling Leaks

Preventing water damage from ceiling and roof leaks involves implementing proper maintenance procedures, but when experiencing an immediate water emergency the best way to prevent water damage is to place a solid bucket or pail underneath the leak.
When rain leaks through your roof call our water damage League City specialists because we have the latest state of the art equipment to start pumping water out of your home right away.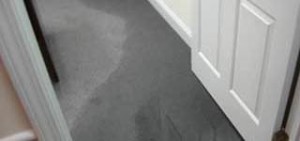 Once complete, we can then show you how to protect your property from future incidents by:
Cleaning out gutters and downspouts
Installing a sewage backflow valve
Checking sump pumps
Replacing a broken water heater
Unclogging your water line
Repairing plumbing peaks
At 911 Restoration, our goal is to keep your home dry and your family safe. By offering our customers free inspections, our water damage League City team can help put your mind at ease even when you don't have water damage.
And because we also specialize in insurance coverage, we'll help you maintain your home properly so that all future water damage claims get covered. No other company has the insurance coverage experience that our water damage League City experts have, so for all of your insurance questions pick up the phone and call 911 Restoration now!
Water Damage Restoration Experts Here for You
911 Restoration Coastal Counties is the best restoration company because our water damage League City team has years of experience providing satisfied customers in League City with water extraction services at affordable prices.

This industry-leading experience has translated into both fast, professional service that is unparalleled in the business as well as award-winning customer support that keeps homeowners coming back.
Our experts know how trying these times can be, and that is why we make sure to help people with every aspect of the restoration process.
We truly care about League City Texas and respond to all calls in the area within 45 minutes to make sure that all of the local water stays where it belongs, in the city's creeks and nearby gulfs.
So for a fresh start in your home when invading water tries to destroy your property, call our water damage League City team with 911 Restoration Coastal Counties today!